Hello!
My name is Mary Atkinson and I live in Maine. I'm a former
teacher and educational consultant
who now works full time as a published poet and writer for children. I have an MA Ed from Lesley University in Cambridge, MA and an MFA in Writing for Children and Young Adults from Vermont College, Montpelier, VT.
I hope you enjoy visiting my site. Check out my books! Read some poetry!
---
Owl Girl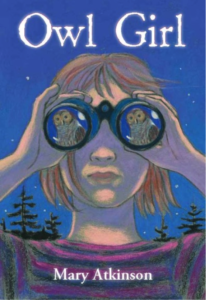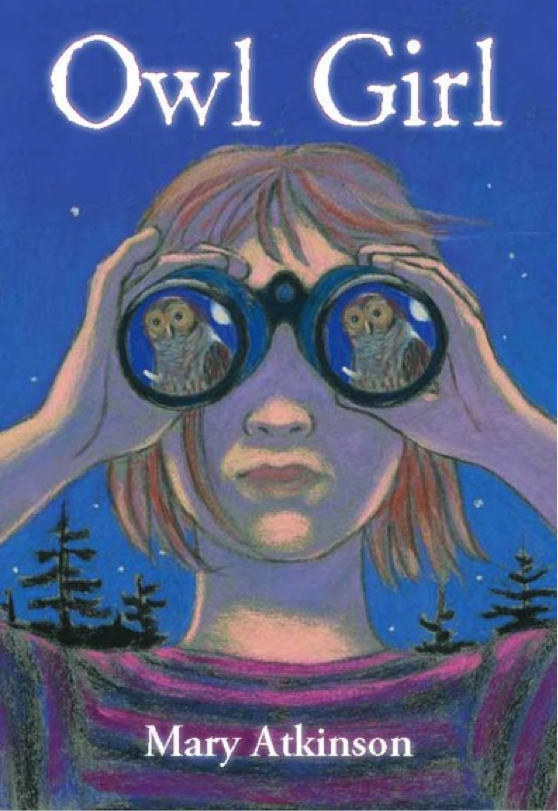 Holly's stuck at the lake for summer vacations. Usually, she loves the lake. But not this year. This year, Mom and Dad aren't staying. She's not going to have any fun. Her older brother Nick won't play with her, and Gram never lets her do anything. When Holly hears the ancient and mysterious call of an owl, she's certain he's calling just to her and that she must find him.
Will Holly find her owl? Will she get in trouble for looking?
Perfect for ages 6-10.
---
Tillie Heart and Soul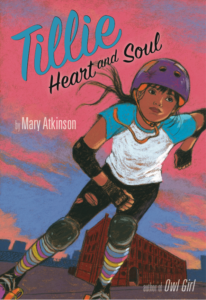 Ten-year-old Tillie practices roller skating wherever she can—even in the old Franklin Piano Factory where she lives with her guardian Uncle Fred. She has to be in the Skate-a-thon with her friends. Surely Mama wouldn't miss it! But skating in the city is tough, three-way friendships are tricky, and the stupid rules in Mama's rehab program could mess up all her plans.
Will Tillie get to be in the Skate-a-thon? Will she lose her best friend for trying? Will Mama come home to see her?
A great read for ages 8-12.
"A warm and lively narrative…and outstanding tale!"—Kirkus Reviews (starred review) and a Kirkus Best Indie Book of 2017! Click here to read the review.
---
Mario's Notebook
Ten-year-old Mario must flee El Salvador during the Salvadoran Civil War in the 1980s with Mama and little brother Nico after his journalist father is killed. As Mario struggles to adapt to his new life in the United States, he must also come to terms with the decisions his father made that have left him fatherless and illegal in a new country.
Will Mario get deported after he gets caught stealing candy for Nico? Will mean-boy Randall report him to the police?
"A compelling…well-crafted, emotionally resonant tale." Kirkus Reviews Click here to read the review.