Hispanic/Latinx Heritage Month
Since Hispanic/Latinx Heritage Month is September 15-October 15, I thought I'd write about why I wrote MARIO'S NOTEBOOK.
About the Book
MARIO'S NOTEBOOK is a middle grade novel that tells the story of ten-year-old Mario who must flee El Salvador with Mama and little brother Nico to come to the U.S. after his journalist father is killed during the Salvadoran Civil War in 1980.
The provocative cover illustration is by Elizabeth Gomez. Check out her other amazing art here.
Kirkus reviews calls MARIO'S NOTEBOOK, "A well-crafted, emotionally resonant tale for younger readers. Atkinson writes in a smooth, conversational prose that perfectly enlivens Mario's first-person narration, capturing both his anxieties and excitements."
For the rest of the review, click here.
Inspiration
I was inspired to write Mario's Notebook in the late 1970s when I was a young Spanish bilingual elementary school teacher living in Cincinnati, Ohio. During that time I also hosted a Spanish radio program on community radio station WAIF. Many people from the Hispanic community in Cincinnati, including several families from El Salvador, tuned into and were guests on my weekly program, Arroz con Leche. Through them, I learned about the Salvadoran Civil War and their often harrowing journeys and experiences coming to the U.S.
I began to wonder what it must be like for the children who have to leave family and friends behind during the war. Though Mario's story began churning in my imagination way back then, it took decades to write.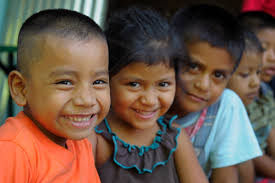 I'd never been to El Salvador and knew little of its history so I had to do extensive research including using primary sources in Spanish. I had to learn how to write a novel. As a teacher and mother of two small children, it was difficult to find time to write. Most of all, I had to chase away the voice inside my head that asked, "Who the heck are you to write a story about a boy from El Salvador?"
But I stuck with it because the deeper I got into my research and the meanderings of my own imagination, the more I needed to tell Mario's story. I wrote a draft and put it away.
Much later, with my MFA in Writing for Children and Young Adults from Vermont College in hand, I was ready to go through revisions of the novel and finally submit to publishers. While several editors expressed interest and guided me in further revisions, in the end, they decided not to publish MARIO'S NOTEBOOK.
Once again, I put the manuscript away. I tried to forget about it as I worked on other projects like OWL GIRL, TILLIE HEART AND SOUL, and writing poetry for magazines and anthologies.
But with all that's happening in our world today, I couldn't let Mario's story sit in my desk drawer. I believe even more so now that Mario's story as a child who has to leave his country because of war and seek asylum in the U.S. where he isn't always welcomed by everyone, is an important one that, unfortunately, many such children and their caregivers will relate to.
As El Salvadoran author René Colato Lainez said in his endorsement of MARIO'S NOTEBOOK, "Mary Atkinson gives voice to the voiceless in her excellent novel Mario's Notebook. There were many atrocities in El Salvador during the civil war. Mario's story is one of them. This book is a testimony and resistance for all those children who are living in the middle of a war. Mario's story needs to be heard and read."
But, "who the heck am I to write a story about a boy from El Salvador?"
The Twitter hashtag #OwnVoices first appeared in 2015 as a way to indicate that a book was written by a member of the marginalized community it depicts. It continues to gain momentum in the children's (and adult) publishing world of today. I wholeheartedly support the #OwnVoices movement.
But MARIO'S NOTEBOOK is clearly not an #OwnVoices book. I'm not from El Salvador; I'm not a ten-year-old boy; I haven't experienced war or had to leave my country to seek asylum. I was inspired to write MARIO'S NOTEBOOK long before #OwnVoices and at a time when Salvadoran children's authors were not being published in the U.S.  We are now fortunate to have the books of René Colato Lainez and Jorge Argueta.
I carried Mario's story in my heart for such a long time. I was unable to find a traditional publisher for the novel so I decided to publish it myself through Amazon. You can take a look at it here. Or read the first chapter here.